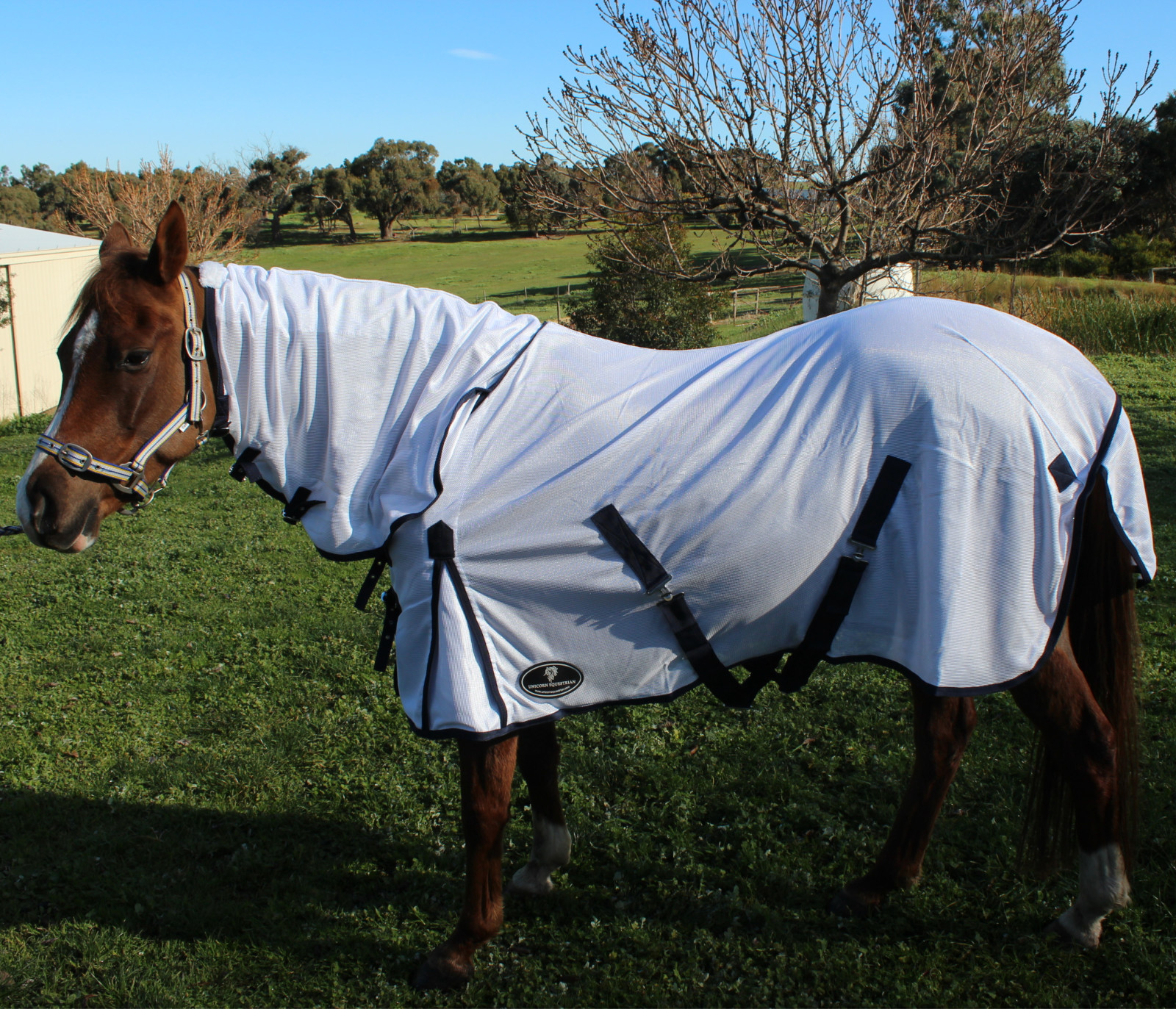 Closely woven honeycomb fly sheet in supple 410GSM polyester mesh for total protection against the smallest insects & sun rays.
Featuring
Fur wither protector, shoulder dart.
Lined with anti-chafing nylon at chest and tail flap.
Double cross surcingles with rubber stoppers.
Dual chest closure with buckles.
The absolute airy horse rug for summer. Made from strong, breathable nylon fabric.
These are good substitutes rugs when you need to provide harmful insect and UV sun rays protection but need to avoid overheating and keep your horse cool with maximum air flow.
Protects from bugging insects while keeping cool. These rugs help to provide perfect protection all year round from disease carrying insects & pests.
A mesh rug is best for hotter times of the year.
The protection is odourless so it will not affect your horses sensitive sense of smelI insects can bite through around or under regular fabrics.
Designed and cut well with a generous fit.Made from the best quality fabric, fittings and accessories.
Superior design, fur wither & large tent tail flap
Check out on youtube :
https://www.youtube.com/watch?v=T1srg1J6Syg&t=11s
To Buy :
http://www.unicornequestrian.com.au/fly-mesh-410gsm-combo-horse-rug/